Fiber Metal Laser Cutting Machine
Delivery term:The date of payment from buyers deliver within days
Price:

Negotiable

minimum:

Total supply:

Delivery term:

The date of payment from buyers deliver within days

seat:

Beijing

Validity to:

Long-term effective

Last update:

2018-01-16 04:33

Browse the number:

363
Send an inquiries
Company Profile
Liaoning EO Technology Co.,Ltd

By certification [File Integrity]
Contact:

eolasercom(Mr.)

Email:

Telephone:

Phone:

Area:

Beijing

Address:

Second Floor, No.29 Shiyiwei Road, Heping Liaoning Shenyang.
Product details
Product Parameters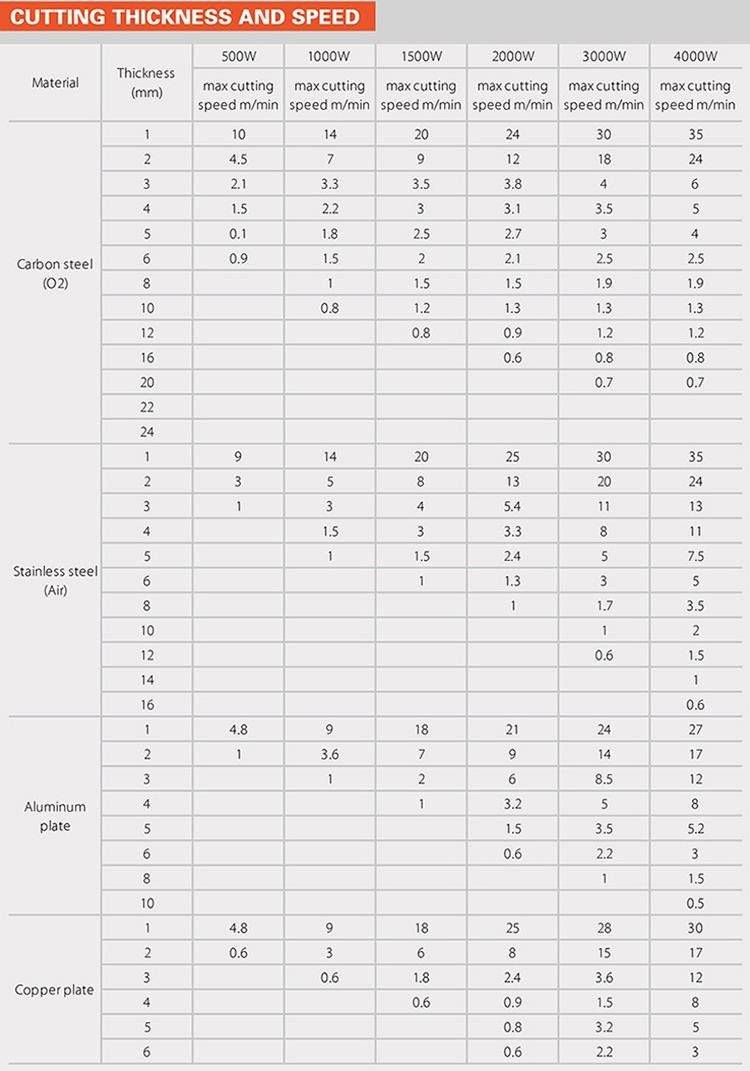 Product Application

 Application Materials:
Fiber Laser Cutting Equipment is suitable for metal cutting with Stainless Steel Sheet, Mild Steel Plate, Carbon Steel Sheet, Alloy Steel Plate, Spring Steel Sheet, Iron Plate, Galvanized Iron, Galvanized Sheet, Aluminum Plate, Copper Sheet, Brass Sheet, Bronze Plate, Gold Plate, Silver Plate, Titanium Plate, Metal Sheet, Metal Plate, Tubes and Pipes, etc.

 Application Industries:
BODOR Fiber Laser Cutting Machines are widely used in manufacturing Billboard, Advertising, Signs, Signage, Metal Letters, LED Letters, Kitchen Ware, Advertising Letters, Sheet Metal Processing, Metals Components and Parts, Ironware, Chassis, Racks & Cabinets Processing, Metal Crafts, Metal Art Ware, Elevator Panel Cutting, Hardware, Auto Parts, Glasses Frame, Electronic Parts, Nameplates, etc.
Product Advantages

 Application of gantry structure and integrated cast cross-girder to achieve higher rigidity, stability, shock resistance.

 High-performance laser source and stable operating system which make the best cutting effect.

 The machine owns perfect cooling system, lubrication system and dust removal system, to ensure that it can operate stably, efficiently and durably.

 The machine is capable of automatic height adjustment to maintain constant focal length and stable cutting quality.

 The machine is used for cutting a variety of metals with excellent and stable cutting quality.

 The specialized CAD / CAM automatic programming software and automatic nesting software aim to maximally save raw materials.

 Access to the CNC system through Ethernet interface makes communication and remote monitoring possible during the laser cutting process.




More

Our Services:

Pre-sale services: enthusiasm

We provide you with the process plan, process flow design and manufacturer equipment according to your special demand.

Sale services: servant

Send technicians to the job site for guiding the installation and adjustment of Fiber Metal Laser Cutting Machine, training operators and finishing the check and accept together with you.

After-sale services: faithfulness

To establish long term friendship, we will regularly pay return visit to customers

http://www.eo-lasers.com/